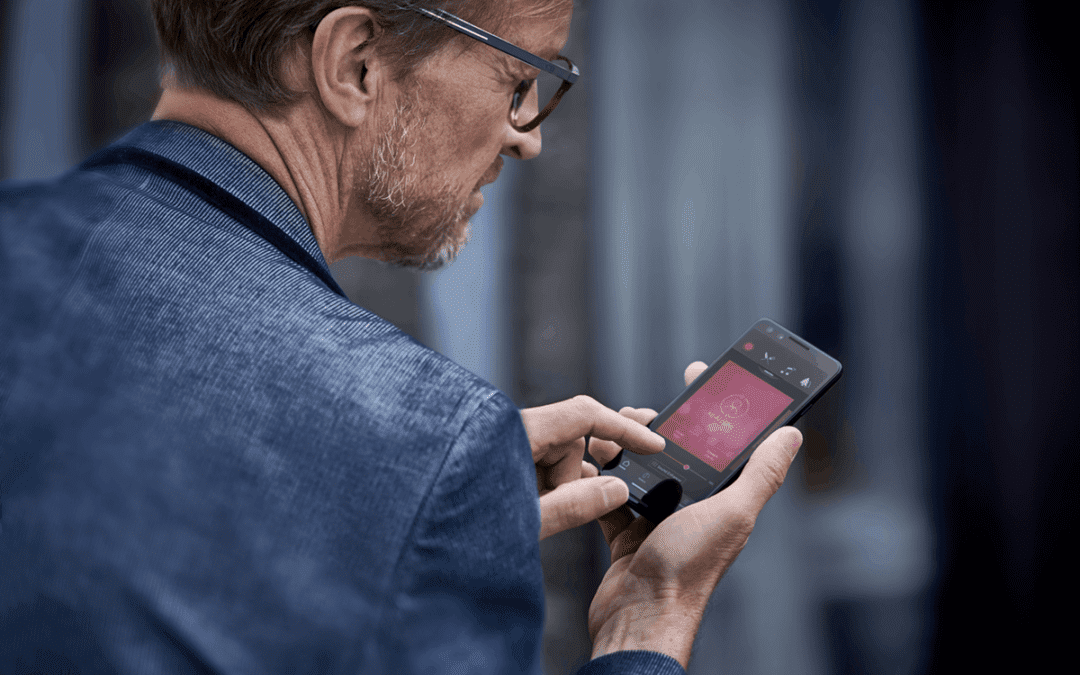 Having trouble hearing your loved ones over the phone/tablet? - We've got a solution!
During this unprecedented times we find ourselves communicating with loved ones via Phones, Tablets and Computers. Unfortunately that introduces entirely new Hearing challenges. Hearing clearly through small speakers is hard because of the low clarity and limited frequencies being streamed through your device.
Luckily we live in a technological era and the Hearing Aid manufacturers have designed models to specifically help with hearing over a smart device while streaming video conversations and phone calls.
Our staff at Direct Hearing has compiled a list of the best models that are currently on sale with the features that not only benefit hearing loss in all day to day environments but also through video, phone and streaming calls. Check out the list below for options at exclusive price points.
1. Phonak Audeo Marvel Hearing Aids
Phonak Marvel Hearing Aids offer streaming from ANY Bluetooth Device whether it be your phone or tablet, whether it's Android, iPhone, Macintosh or PC without any additional accessories.
Click Here to view the Phonak Marvel Hearing Aid line starting at only $599!
2. Siemens / Signia Xperience Hearing Aids


Signia Hearing Aids formerly known as Siemens Hearing Aids is one of the indusry's leading manufacturers. They offer Streaming for all Video and Phone calls through iPhone, iPad and Apple Products. They can also connect to PC and Android products with an additional accessory.
Click Here to view the Siemens Xperience Haring Aid line starting at only $599!
3. ReSound Quattro Hearing Aids


ReSound Hearing Aids are one of the biggest in the industry and are considered Super Premium. Without our heavy discounts these Hearing Aids go for as much as $9000 in stores. Resound offers leading technology for Apple products for Video Streaming, Phone Calls and more. 
Click Here to view the ReSound Quattro Hearing Aid line starting at only $899!
Honorable Mentions:
Click Here for Widex Moment Hearing Aids with Streaming
Click Here Sonic Captivate Hearing Aids (Similar to Oticon Hearing Aids)
Need help finding the right hearing aid for you and your needs? Our Hearing Aid Experts are available to help with risk free consultation. Call our Experts: 855-505-4327